YOUR FIRST VISIT
On your first visit to this office you will be greeted warmly by staff and you will then be asked to fill out our required paperwork, which will help us gain some information about yourself and your condition. Dr. Arianne will then talk with you and take a detailed history of your complaint and general health concerns in order to get a better understanding of your case.

New Patient Form
EXAMINATION
After a thorough consultation with Dr. Arianne, you will have a complete chiropractic examination. This may include testing your reflexes, your ability to turn and bend, as well as other standard orthopedic, neurological, postural, and physical examinations. The doctor will gain valuable information regarding your condition to gain a better understanding of how chiropractic can help you.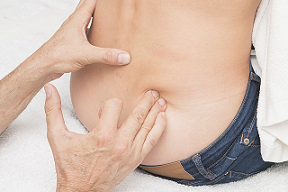 X-RAY
The need for X-ray is considered on a case-by-case basis and is sometimes required to get a full evaluation of a patient. If needed, Dr. Arianne will refer you to a local imaging center.
CHIROPRACTIC TREATMENT
Dr. Arianne uses a variety of low force chiropractic techniques including upper cervical toggle recoil, thompson drop table work, and lumbar distraction. Most patients experience positive results from the very first adjustment. Individual results may vary depending on the severity and length of your condition. Dr. Arianne's special gentle,
yet effective chiropractic treatment is interactive with the patient, gentle enough for kids, yet able to restore function and movement for the athlete and senior.
YOUR INFORMATION, YOUR RIGHTS, OUR RESPONSIBILITIES
This notice describes how medical information about you may be used and disclosed and how you can get access to this information.

Download Information Here.